No one is reading this anymore, and that's really my fault. Still I would be loathe not to take notice of the anniversary of OV-102's final return home.
Those who know me better, may know I'm now and then touched by the promise of humanity and our, albeit minor, endeavors into space. While I think the shuttle program had pretty much run its course by 1990; I hold those involved in the program, especially those who risk their lives every mission, in the highest esteem.
10 years ago we lost OV-102, Space Shuttle Columbia, and it's crew to catastrophic failure during re-entry. Perhaps it was a dumb mistake leading to such regrettable loss… hind sight, as they say is 20-20, however I'm afraid Feynman would likely say, "I told you so," as, he did (NASA link). Yet warnings and blame do nothing to absolve the loss.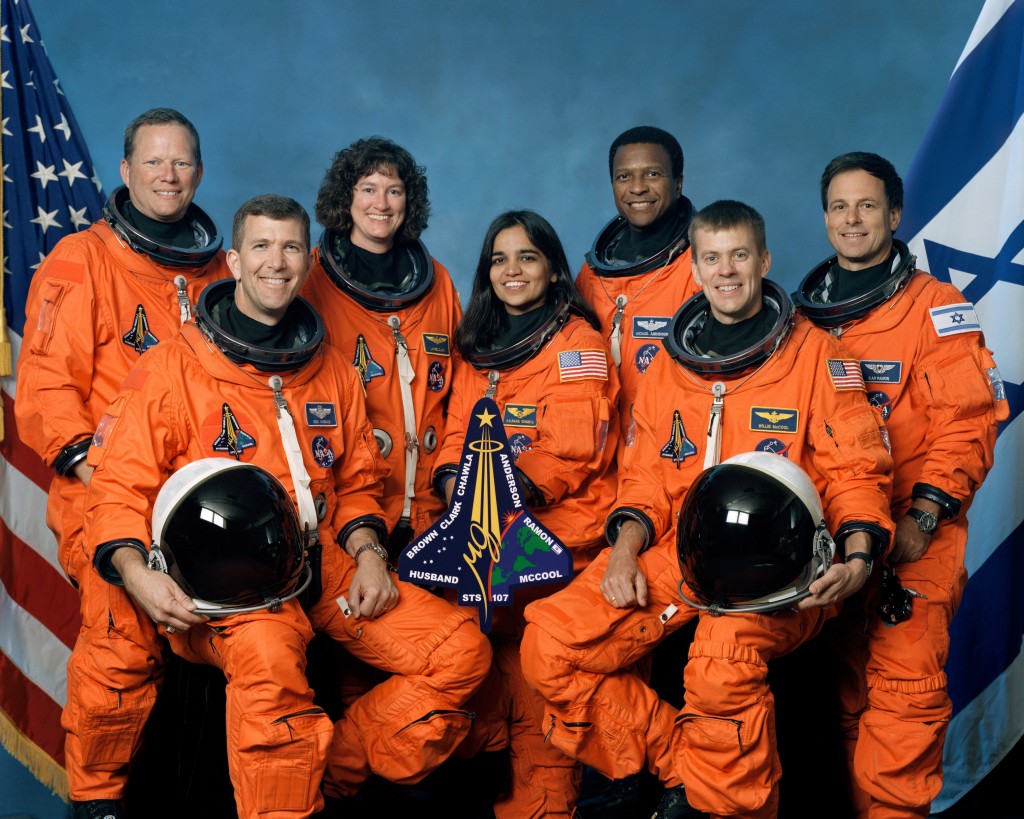 The Crew of STS 107 Left to Right: David Brown, Rick Husband, Laurel Clark,
Kalpana Chawla, Michael Anderson, Ilan Ramon, and William McCool
In 2004 a song was written by John Roderick about the incident. He wrote it from the hypothetical prospective of mission Commander Rick Husband, and as such it is titled, "The Commander Thinks Aloud."
This particular video was shot by a NASA engineer on his cellphone, so, apologies for the audio quality and especially the shakiness, but I think it understandable; I only helped mothball the shuttle program and I still tear up.